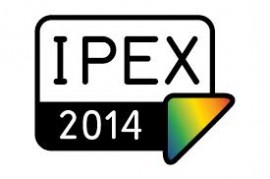 The countdown to IPEX is on…
With it only being 74 days away, the countdown to Ipex has truely begun. Preparation for our stand is well under way and there's a lot of background work going on to make sure we are all as ready as possible for the big event.
We even have a profile page on the Ipex website so that everyone knows who we are and what to expect from us when they visit our stand. Even if you are familiar with us as a company there may be something new about us there for you too?
Even with the greatest strategy possible for this event what makes it a success is the visitors. We are hoping to meet as many people as we can over the course of the show from our top distributors all the way through to new prospects. If you have met or dealt with us before (or even if you haven't) we would love to know if you're attending, please send us an email if you are as we can arrange to provide you with tickets to the event and can also schedule some dedicated time with you whilst you are there.
It truely does promise to be a great show and we look forward to seeing you there!